Ah, our good restless Jaime started another art series, putting her creative talent into perfect use. Love your work, love you Jaime! Hold it! Translation job is on mine!

***********************************************************************************

Vintage Yong Joon – Photographic Art Series I
Dear sisters ….. I'm recently studying some antique botanical prints and am deeply enchanted by their elegance and simplicity that I love to share them with you. Why? Haha, because every beautiful scenery and exquisite detail that I encounter in life now reminds me of our irresistibly attractive Yong Joon. Hope you'll like the artworks!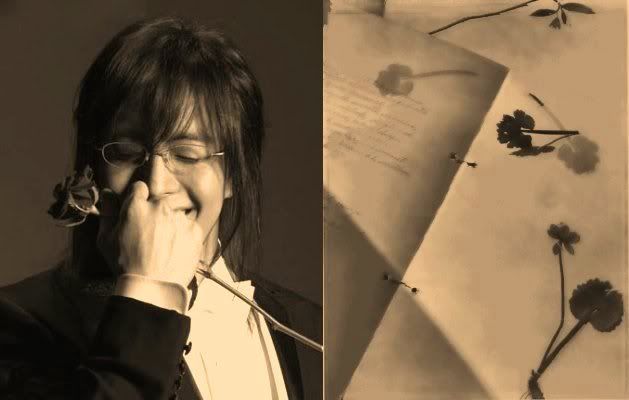 Still-life photographer Zeva Oelbaum discovered a Victorian herbarium (botanical journal) in a tiny seaside antiques shop along the coast of New England. The only trace to its artistic creator's origin is an inscription 'May 18, 1896, Randolph, VT' in graceful penmanship. This century old treasure has yellowed rippled parchment paper tied with fraying white satin ribbon. Through the delicate hands of a young woman over a century ago, the fragile botanicals were diligently arranged with strings of linen in an artful and whimsical composition. Time has worked wonders too, the pressed botanical has created shadow impression of itself reflecting on the adjoining page. The journal was a means of creative fulfillment, letting this young lady to escape into the beauty of flowers in her peaceful surroundings.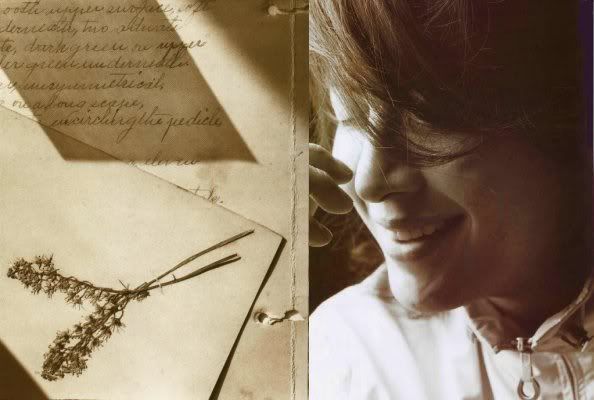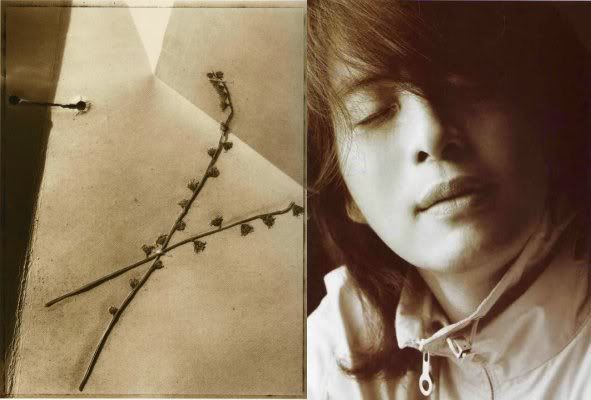 A century later, through a photographer's refined lenses, the aesthetic quality of these botanicals comes alive again. Using natural light and shadow as matrix, the subtle textures of the petals, leaves and parchment shine through the prints. It is her intent to resonate the subtle beauty of this antique journal by layering it with a contemporary artistic sheer.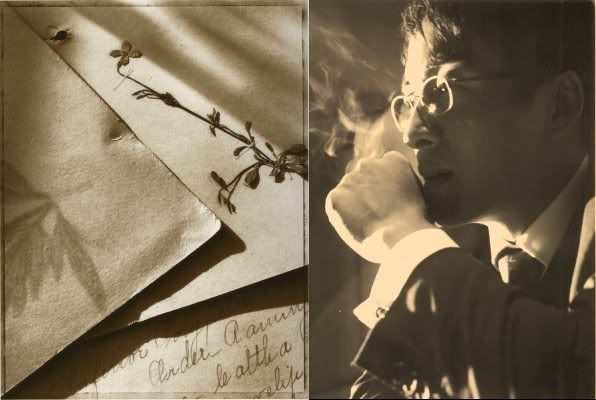 Maybe it's that light touch of nostalgia lingering in the air, that mystical sensation from a bygone era or the mere thought of an artist's creativity narrowly forgotten and rediscovered. I am fascinated by the sheer endurance of these delicate petals and fragile roots, withstanding the passage of time. The strong desire to mirror this vitality to our Yong Joon's duality of strength and refinement overcomes me. This heavenly-handsome prince drifts into our lives and our hearts effortlessly with his sincere and noble magnetism, writing an elegant chapter into Asian cultural history that seems to be a dream, yet so real. The world has witnessed his pivotal role as the Ambassador of the Hallyu movement and his idealism to unify and strengthen Asian art cultures. 100 years from now, how will his talents and grace be remembered in history? Will the beautiful memory of Bae Yong Joon be preserved and appreciated like this Victorian herbarium? Time will be the best judge of his position and triumph in history. One thing I am certain of, he'll be in his loving family's hearts, minds and spirits well beyond the end of time …….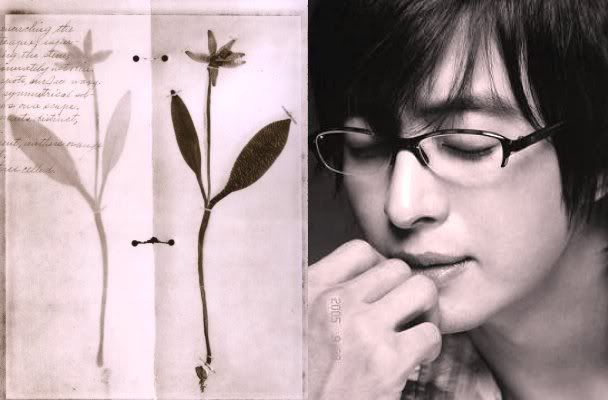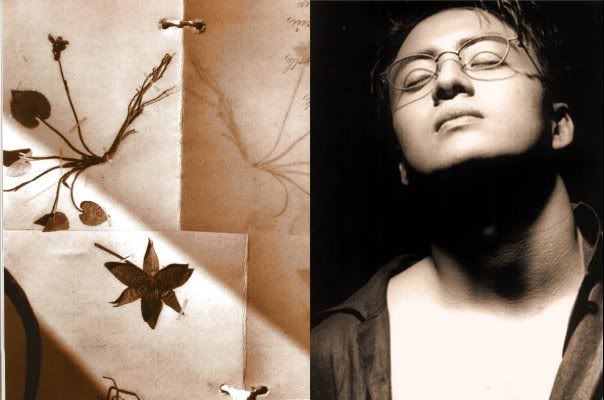 Acknowledgement :
My heartfelt thanks to my beautiful sister jill4byj for sharing her immense knowledge on creating artworks and music with me. Thank you for being so kind and generous to a clueless sister. This one is dedicated to you dear!
References :
Flowers in Shadow - A Photographer Rediscovers a Victorian Botanical Journal, Zeva Oelbaum, Rizzoli International Publications, Inc. 2002

Blue Prints - The Natural World in Cyanotype Photographs, Zeva Oelbaum, Rizzoli International Publications, Inc. 2002