The second part of Jaime's Fashion series. Nice job Jaime! Thanks for sharing.
*************************************************************************************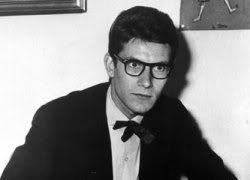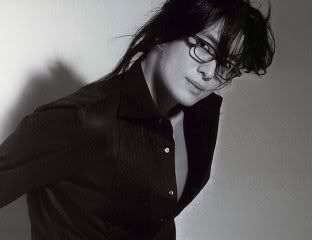 I read that French and Italian women, who have such exquisite taste and are so impeccably dressed, would save their whole month's salary just to buy a Hermes cashmere shawl. They appreciate quality and treasure every piece of their garments like future heirlooms. Now for an overseas student who lived on a modest monthly allowance, making a fashion statement is definitely NOT expected to be part of my curriculum. So for the 'YSL-struck' me to acquire that 'end of the season' Saint-Laurent embroidered bolero jacket, that 'reduced' Chloe silk knit cardigan or that 'last pair' of Maud Frizon metallic leather pumps, I was on an 'instant noodles and canned food' diet for months (shhhhhh….. if my parents found out, I'll be chopped up like minced meat and made into dog food). Hehe, now I know where I learned my patience and endurance from. This early training sure comes in handy many years later when I have to wait in weeks for our handsome prince's news, months for his gorgeous pictures and almost 2 years for his new work TWSSG! My dear sis, when it comes to excellence and Yong Joon, you will agree that it's worth the wait, right?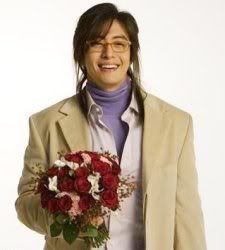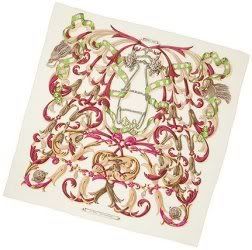 While there is no physical resemblance between YSL and BYJ (ha, who comes even close to the handsomeness of our prince?); both men are cultured, elegant and very private, BYJ is sunshine warm while YSL is polar cool. Truly legends in their own rights, both men are projected to the top of their respective fields just after their debut. Saint Laurent succeeded Christian Dior as the creative director in the House of Dior in 1957 when he was only 21 years old. He received numerous honours and international awards and became a sensation in the fashion world. Just as our prince who established BOF to lend himself more creative independence; at 26, Saint Laurent ventured out to open his own couture house. Unlike his flamboyant Parisian counterpart Karl Lagerfeld who spreads his wings across many labels – Chanel, Chloe, Fendi furs; Saint Laurent has dutifully stayed on course adhering to his design philosophy in perfecting his art of couture design and master tailoring. BYJ and YSL's conscientious efforts paid off, both men have their own company listed in their country's stock exchange commanding millions $ in revenue. They love, respect and understand women and millions of women return that love with their non-swaying support.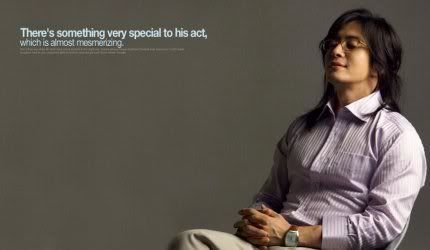 In 1963, Yves Saint Laurent liberated women by adapting the easiness and comfort of male dressing – breaking the gender gap, designed the first pant suit for women (so, every woman who owns a pantsuit now owes it to him, huh?). Being the most skilful couturier at his times, he was instrumental in making haute couture designs available to the general public by creating his prêt-a-porter (ready to wear) – the Rive Gauche collection in 1966. Saint-Laurent's most famous signature is the feminisation of the male tuxedo into the 'Le Smoking' suit. 'Le Smoking' epitomizes his design, blending femininity and strength together on a modern woman.
The legendary 'Le Smoking' suit is modelled in Yves Saint Laurent's last couture show titled 'Retrospective' held in Paris 2002; ending his 40 years of reign on the world fashion stage :
Our dashing king looking hot in 'Le Smoking' :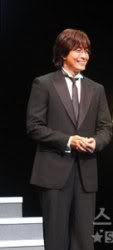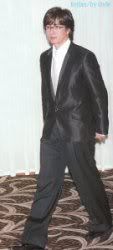 Hope you enjoy the pictures!
Relevant links to :
Pierre Bergere, Yves Saint-Laurent Fondation
Yves Saint-Laurent, Gucci Group